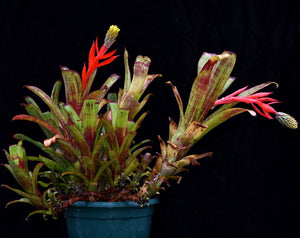 Aechmea nudicaulis Rubra is a great, compact nudicaulis variety with lovely flower spikes and really long stolons. The leaves are green with red, becoming redder in full sun. These nudicaulis Aechmea's do well mounted on wood with plenty of moss. 
I now have a few pups available of this great plant.
Aechmea nudicaulis 'Rubra'?
Wonderful size and quality of plant as always.
Stonker
Very robust plant arrived perfectly packed, looking forward to growing it on