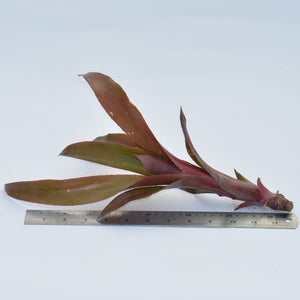 Billbergia 'Fandango' is another Don Beadle hybrid, this one from 1984. The tubes/leaves are bright red and orange with large cream blotches. It has an attractive flower spike that is upright and has bright red bracts and purple flowers.

Best grown in really bright light which intesifies the color.
What a Fandango!
Fantastic plant, huge, much bigger than I was expecting, thanks Andy, much more colourful than the photo, was very pleased...