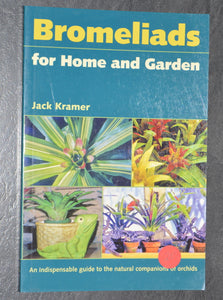 Bromeliads for Home and Garden by Jack Kramer is a well presented soft back book of 159 pages. It has many quality photographs and illustrations. The book contains lots of information on growing Bromeliads with a further in depth description with care notes and galleries on 20 genera.
Bromeliads for home and garden book
Brilliant service... came with complimentary 2 unexpected airplants. Couldn't of asked for more. Will definitely be visiting the Andy's airplant shop again soon.