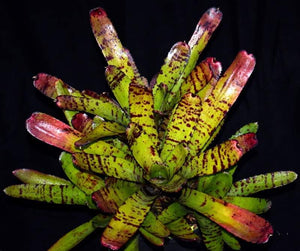 Neoregelia 'Night Spot' x carcharodon 'Tiger'
Im very pleased to be able to offer this superb plant. It is a medium to large size Neo with lovely glossy leaves and fantastic markings, it colors up in bright light and has a good head of blue/lilac flowers in the rosettes. 
Sold as single pups.