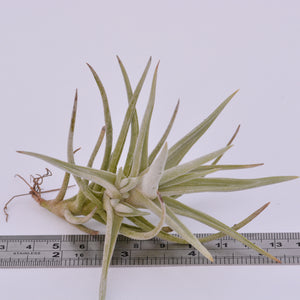 Tillandsia tortilis is a very rarely offered species. It grows naturally in Mexico at altitude.
Tillandsia tortilis is an attractive plant, it produces a bright pink flower spike and green tubular flowers.
The plants on sale are really nice, flowering size rosettes and are already making pups.
interesting healthy plant,love it.
Lovely
Nice size plant with pups, I hope it will bloom this summer :)